Będąc fanbojem produktów Vermony, cieszę się z kolejnego ich projektu przeznaczonego do modulara. Po doku do MonoLanceta i nieco nietrafionym TAI-4, producent zaprezentował wstępny prototyp poczwórnego interfejsu MIDI/CV. Jest to przemontowana na panel euroracka konstrukcja zaczerpnięta z nowego Perfourmera, i oprócz 4 niezależnych kanałów CV/gate w standardzie 1V na oktawę, posiada dodatkowe dwa wyjścia CV dla np. pitchbendera, modulacji czy artykulacji. Oprócz tego wyjścia zegara i reset każdego z kanałów. Będzie to więc bardzo parktyczny interfejs do wielorakich zastosowań, przede wszystkim – polifonii.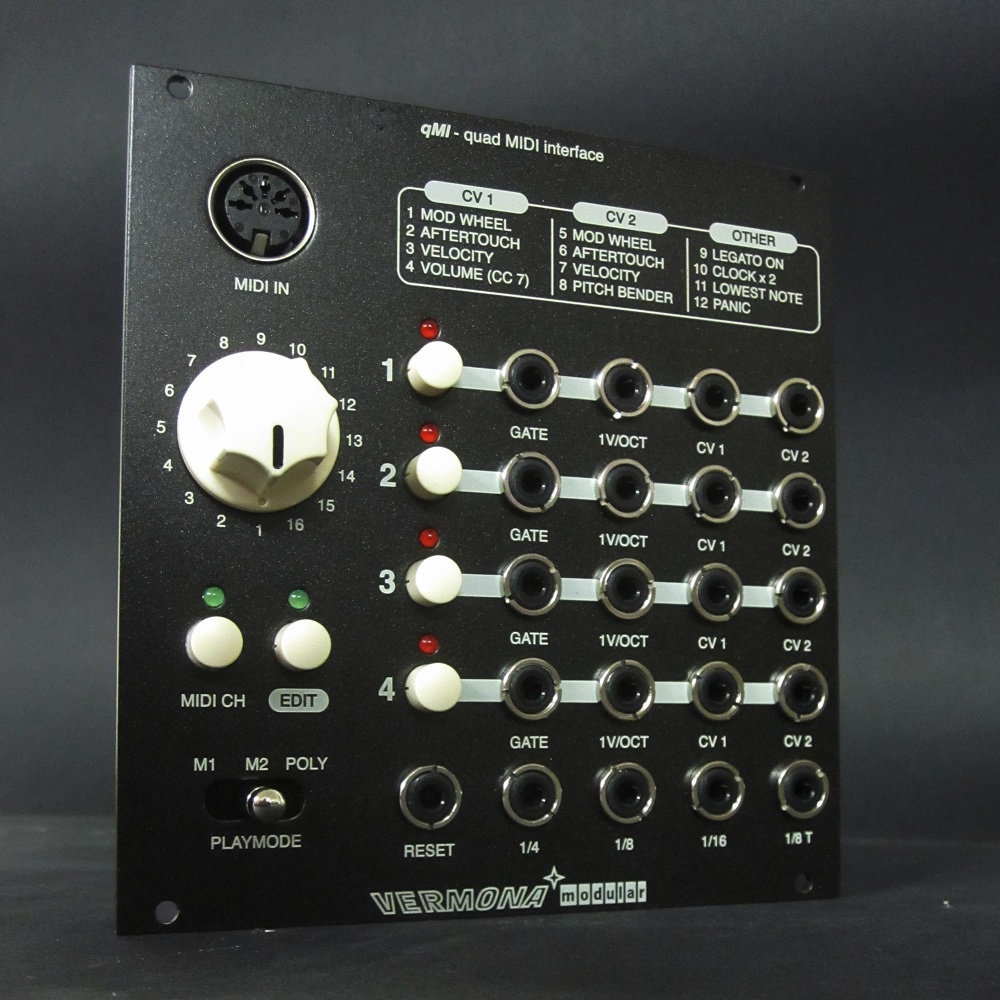 Przyglądając się layoutowi prototypu, łatwo dostrzec "zmarnowaną" przestrzeń na panelu, która aż się prosi o bardzo praktyczny ficzer: gniazdo USB, jak w A-190-3 Doepfera. Mogę sobie tylko wyobrazić manipulowanie 4 kanałami CV na raz z iPada…
Moduł powinien trafić na rynek jeszcze tej jesieni, w cenie ok. 300 EUR, która wydaje się atrakcyjna, biorąc poda uwagę zarówno jego uniwersalność, jak też ergonomię i jakość wykonania, do której producent przykładał dotąd wiele uwagi.