Ostatnio pojawiły się trzy wyjątkowo ciekawe zapowiedzi. Dwie z nich dotyczą nowych modułów Synthesis Technology, które rozwijają koncepcję zapoczątkowaną przez Morphing Terrarium. E355 to podwójne LFO oparte o fale wavetable z trzema trybami pracy oscylatorów (niezależna czętotliwość, przesunięcie fazowe, niezależne morfowanie fal). Prawdziwą bombą jest jednak E370 – poczwórny oscylator wavetable idealny do zastosowań polifonicznych, ale sprawia też wrażenie dronesyntha marzeń. Łączy on zresztą właściwości Morrphing Terrarium z drugim oscylatorem amerykańskiej manufaktury – Cloud Generatorem. Dobra wiadomość to, że monstrum ma kosztować znacznie poniżej 1000$. Nadal niby dużo, ale trzeba pamiętać, że otrzymujemy cztery niezależne oscylatory.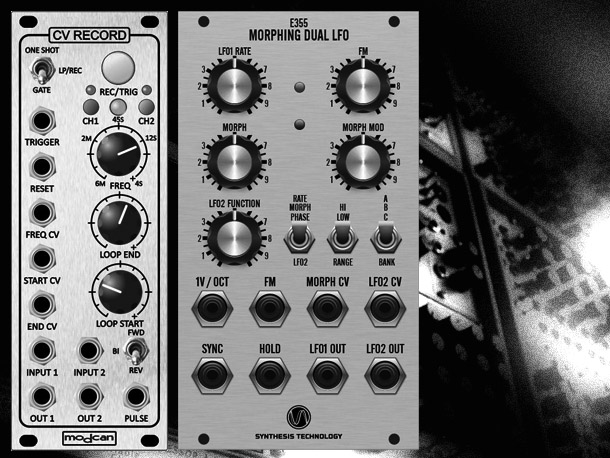 Ostatnia nowość to CV Record, jeden z flagowych pomysłów Modcana przeniesiony do euro. Wbrew nazwie moduł będzie zdolny również do samplowania audio (4sec. przy 44.1khz i 12 bitach – nie najgorzej!). Moduł jak na niewielkie rozmiary 9hp wydaje się całkiem bogato wyposażony. Właściwie czego więcej by chcieć? Przedsmakiem niech będzie poniższe demo.
Modułów można się spodziewać jesienią.